Nuove Musiche
by Florence Schiffer and Javier Ovejero
Tuesday, July 26th – Musical promenade *
Giulio Caccini calls his compositions Le Nuove Musiche – the new musics – with prefaces in his own hand, thereby showing he is well aware of the work he has achieved. Supported by the humanist Medici family, he frees music from intricate polyphony and gives a man or a woman the possibility to express themselves alone on what is dearest to them. He thus creates monody which allows the singer to phrase the affect of the text, with or without ornaments, and this with a basso continuo instrument which provides the complete harmony. Caccini is the first to open the door to the baroque solo aria and Florence is the birthplace of opera.
The morning concert will pay homage to the composer with didactic comments by Caccini himself. His Nuove Musiche will alternate with works for theorbo by Kapsberger in search of a similar instrumental revival.
During the afternoon concert, Caccini will let in his musical heirs, Barbara Strozzi and Monteverdi, showing it was possible to explore even further the melodic setting of the text, then Monteverdi opens the stage curtain.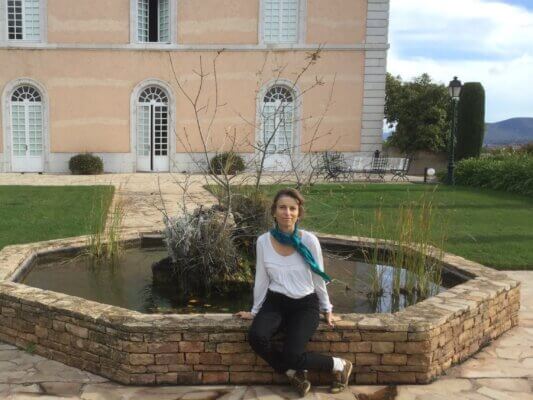 Florence Schiffer
Mezzo-soprano
She makes her debut in Early music at various French festivals, with the Centre de Musique Baroque de Versailles, the Chapelle Royale for Radio-France or the Brussels Philarmonic Society… She takes part in a number of recordings, notably for the Musée du Luxembourg "Music around Botticelli", "Music in Titian's time », "Music around Veronese".
She then appears in the main roles of the repertoire: Marguerite, Mimi, Tosca, Tatiana, Zemfira, Charlotte.
She teaches at the Conservatoire de Paris 7ème, at the Chœur d'Enfants de l'Opéra de Paris, at the Philharmonie, at the Conservatoire International de Musique de Paris; currently at the Meudon CRD, where she trains young professionals who regularly win prizes or join theatres in France and abroad.
She is also a pianist, coaches LSO artists for performances at the University of Paris-Dauphine and has staged some fifteen operas.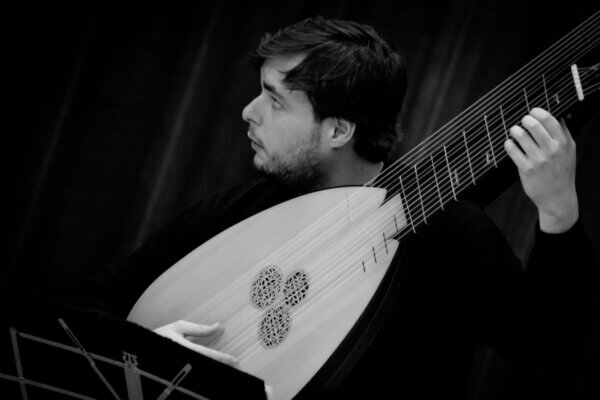 After a BA in classical guitar, he specialises in Renaissance and Baroque plucked string instruments with Juan Carlos de Mulder and Juan Miguel Nieto. With Joachim Heldet and Mike Fentross he obtains his MA at the Royal Conservatory in The Hague.
He participates in master classes on period instruments with Hopkinson Smith, Nigel North, Eligio Quinteiro, Robert Barto and Konrad Junghänel.
In 2015, he wins the "Marco d'Aquilla" Special Prize at the "Maurizo Pratola" lute competition in Italy, and records the repertoire of the court of Francesco II d'Este with the Cappella Estense.
He travels all over Europe for operas, oratorios and chamber music: Thesaurus Ensemble, Ars Combinatoria, Manuel Canseco's Compania de Teatro, Capella Saetabis, Anima di Corda, Cicconia Consort, Re-Orquestra, Academia de los Nocturnos, Orfeo 55, Les Arts Florissants.
He teaches guitar and lute at the Taverny Conservatoire à Rayonnement Départemental.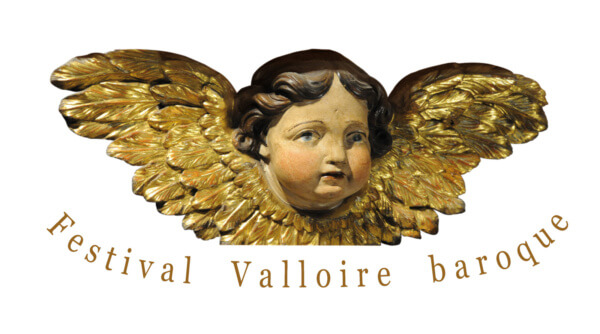 Programme
Pieces by Giulio Caccini, Alessandro Piccinini, Giovanni Girolamo Kapsberger, Barbara Strozzi, Giulio Monteverdi.
Florence Schiffer, mezzo-soprano
Javier Ovejero, theorbo
* The musical promenade:
two concerts at the Valloire church (different programmes), the first at 11 am, the second at 5 pm.
In between, a hike to the hamlet of Geneuil, a picnic on the alp with the musicians and a Libre-cours lecture by Gaël de Kerret: Florence