Renaissance and baroque Florence
by Pulcinella and Isabelle Druet,
direction Ophélie Gaillard
Saturday, July 23rd, 9 pm – Church of Valloire
During the Renaissance, Florence was undeniably the musical centre of Italy. There appeared at the end of the 16th century the monodic madrigal and opera, born from the bold experiments of the Camerata fiorentina led by Giulio Caccini and Jacopo Peri. Afterwards, when the Italian epicentre of music shifted to Venice, Florence nevertheless continued to play an important role on the European stage. One first has in mind such outstanding virtuosos as Francesca Caccini (Giulio's daughter), all at once singer, composer, instrumentalist and scholar, who made a great impression in Paris at the court of Henri IV, but also, a little later, Francesco Maria Veracini, a violin virtuoso already noticed in Venice, London, Dresden and Prague.
Mezzo-soprano Isabelle Druet and the Pulcinella ensemble are thus offering us a singular Florentine journey along which genres and characters will mingle, revealing the extraordinary profusion of sound which then bathed this iconic city in the heart of Tuscany.
Pulcinella Orchestra
For 15 years now, the Pulcinella Orchestra has gathered around Ophélie Gaillard a group of virtuoso soloists and chamber musicians who, all passionate about performing on historical instruments, revisit major scores of the cello repertoire and discover unknown or little known works.
Highly praised by the national and international press, the ensemble's seven recordings have been awarded "Diapason d'or de l'année", and "Choc de Classica" among other distinctions.
The ensemble collaborates with the best singers of the younger generation and performs in the most prestigious venues (Theâtres du Chalet, des Champs-Élysées, Festivals of Beaune, Radio France, Montpellier, Pontoise…). Internationally acclaimed by critics, Pulcinella is regularly invited in Europe (Germany, Switzerland, Italy) and in Latin America.
Besides, the Pulcinella Orchestra is involved at a local level, notably in the Ile-de-France and Rhône-Alpes regions, especially in Savoie and Greater Geneva, keen to bring baroque and classical music to as many people as possible.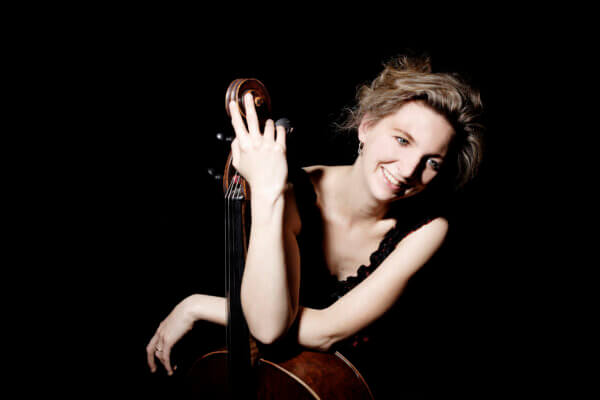 Ophélie Gaillard
Cello and artistic direction
© Caroline Doutre
An insatiably curious mind, a taste for risk, an immoderate appetite for the concertante cello repertoire as a whole, free of borders and chapel quarrels, a commitment to citizenship and an unconditional love of nature, these are the traits that distinguish from the start this brilliant Franco-Swiss performer. Eager for encounters, she regularly shares the stage with actors (Lambert Wilson), choreographers (Sidi Larbi Cherkaoui, Damien Jalet) and dancers (Ibrahim Sissoko, Hugo Marchand and Ludmila Pagliero).
A sought-after pedagogue, she has been a professor at the Geneva Haute Ecole de Musique since 2014 and is regularly invited for master classes, also serving on the jury of major international competitions.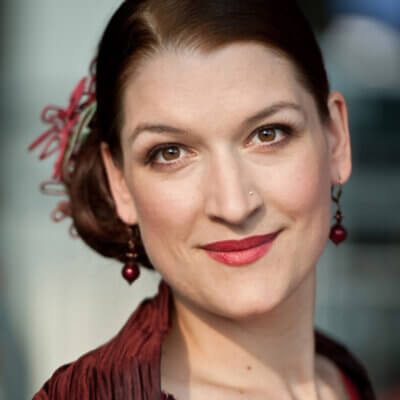 Isabelle Druet
Mezzo-soprano
The Révélation in opera at the Victoires de la musique in 2010, she leads with equal success a career in concert and recital as well as opera on many prestigious stages. A few examples: with the Concert Spirituel, she was on the bill for Campra's Carnaval de Venise (Utrecht Festival, Théâtre des Champs Elysées); with Pygmalion, she sang the Mass in B at the Bordeaux Opera, Beaune and La Chaise Dieu, and at the Chorégies d'Orange in Rossini's Petite Messe Solennelle…