Paris 1750, Fragments
A programme of musical fragments
by Les Nouveaux Caractères
direction Sébastien d'Hérin
Friday July 28th,, 9 pm – Church of Valloire
During the Parisian musical evenings offered by the Concert Spirituel in 1750, one could hear, all in a row, a few pages by the great Lully, then the innovative Rameau, a few notes of church music alternating with the latest fashionable cantata. These were called "Fragments", the idea being to retain only the best, or rather what was best liked at the time.
We have taken up this almost guilty idea of hearing the best of the great composers, with, for example, an overture and an aria by Rameau, a violin concerto by Leclair, or even an excerpt from Vivaldi's Four Seasons, followed by a fragment by Pergolesi or the great German composer Hasse.
In order to perform the music of the Concert Spirituel in the spirit of the programmes of the time, we have thus pieced together a festive best-of, designed for a chamber orchestra and a voice, and combining a number of several key works and the idea of virtuosity, as a moment of pure musical pleasure.
Les Nouveaux Caractères
Founded in 2006 by Caroline Mutel and Sébastien d'Hérin, Les Nouveaux Caractères focuses on the baroque repertoire especially through opera works and drama-based musical forms, playing on historical instruments and relying on in-depth musicological research and cross-feeding with other disciplines such as circus art or dance.
Originally from the Auvergne-Rhône Alpes region, the ensemble is regularly invited at the Lyon Auditorium as an associated ensemble, at the Lyon Opera, but also at the Opera and the Royal Chapel of Versailles. It performs at numerous Early music festivals (Ambronay, Sinfonia en Périgord, La Chaise-Dieu).  Internationally, it has performed in Venice, Mexico (Cervantino festival) or again the Arab Emirates. The ensemble is involved in various transmission and mediation projects and addresses an increasingly wider audience: secondary school students, single mothers or isolated minors.
As part of their musicological research, Sébastien d'Hérin and his ensemble work at the publication of unpublished scores and the restitution of forgotten instruments.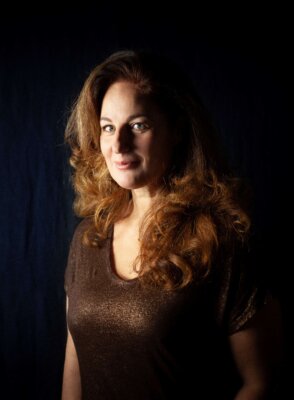 Caroline Mutel is an opera artist and stage director. As an interpreter of Mozart's heroines and of the great operatic repertoire (Carmen, La Bohème, Falstaff, Aida…), she sang under the direction of such conductors as L. Langrée, E. Krivine or Y. Sado. Working with such main personalities as J.-C. Malgoire, H. Niquet or M. Minkowski, she developed a passion for the baroque aesthetic.
Trained very early as a stage actress under the patronage of A. Vitez, she has directed such operas as Orfeo (Monteverdi), The Fairy Queen and Dido and Æneas (Purcell).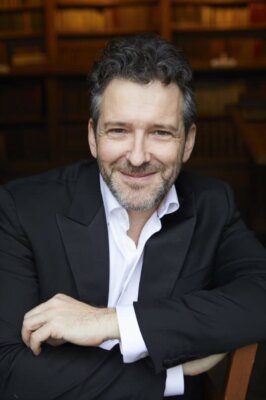 Sébastien d'Hérin
Artistic direction, harpsichord
Both harpsichordist and conductor, Sébastien d'Hérin is a graduate of the Paris and Amsterdam Conservatoires Nationaux Supérieurs. He first distinguished himself as a continuo player, choir director and assistant to his elders, great baroques conductors such as J.-C. Malgoire, M. Minkowski, H.Niquet.
His quality of interpretation and his artistic personality quickly earned him recognition, allowing him to become guest musical director of orchestras such as those of the Rouen and Besançon operas, the Auvergne Orchestra, the Bordeaux-Aquitaine National Orchestra and the Montpellier Languedoc-Roussillon Orchestra.
Program
Pieces by Jean-Philippe Rameau, Pancrace Royer, Jean-Joseph Cassanéa de Mondonville , Christoph Willibald Gluck, Jean-Marie Leclair, Pierre Gaviniès and Johann Adolf Hasse.
Sébastien d'Hérin, artistic direction and harpsichord
Caroline Mutel, singing
1 Flute
2 oboes
1 bassoon
7 violins
1 viola
2 cellos
1 double bass
1 harpsichord
Les Nouveaux Caractères are supported by the DRAC and the Auvergne-Rhône-Alpes Region, the City of Lyon, the CNM, the Chartreux institution and is an associated ensemble of the Auditorium Maurice Ravel ONL.