A music salon in Paris in Mozart's time
by La Compagnie du pianoforte
Thursday July 27th, 9 pm – Church of Valloire
If the first stay in Paris of the very young Mozart was a triumph, the second, at the age of twenty-two, was a complete disaster: Mozart aroused at best a polite interest, and his mother died then and there. However, Mozart seized the opportunity to listen to the French musical production, which clearly influenced some of his works. It was in Paris that he put into final form his Opus 1 of six sonatas for fortepiano with violin accompaniment, which marks the birth of the violin and (forte)piano duet.
It is not known whether he met Jean-François Tapray, who composed some of the first interesting works for the fortepiano in France, often with violin accompaniment. He could not have met Hyacinthe Jadin, the most "Mozartian" of French fortepiano composers, who died at the age of twenty-four, after great success at the Concert Spirituel. But Mozart certainly knew of the musical compositions of the Strasbourg school of fortepiano, the most brilliant in Paris around 1780, notably with Jean-Frédéric Edelmann.
La Compagnie du pianoforte
Nicole Tamestit and Pierre Bouyer have been playing as a violin and piano duet for about thirty years, which gives their performance an often acclaimed homogeneity and fluidity. The two have followed similar paths: first, as virtuosos of their traditional instruments, then exploring the earlier repertoires of the baroque violin and of the harpsichord, before focusing on instruments of the so-called classical period, especially the fortepiano. This instrument, which appeared in the second half of the 18th century can play forte or piano, depending on the power applied to its struck strings. It thus allows for variations in sound intensity, something impossible with the harpsichord, thus doomed to lose pride of place in baroque music.
La Compagnie du pianoforte is a flexible ensemble, its size varying from duet, trio, or quartet, to formats of five to eight musicians, or even more, and can also adjust to vocal participation.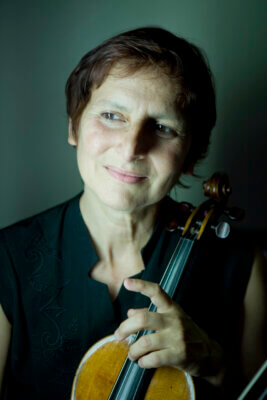 Passionate about teaching, Nicole Tamestit chose to teach at the École Nationale de Musique at Le Blanc-Mesnil, where, among other things, she directed a contemporary violin workshop as part of her vocational training. She was a member of the ensemble Kaleidocollage, which, for over ten years, multiplied the creations of contemporary works in Europe, Canada and the U.S.A.
Later, her interest in period instruments led her to join La Chapelle Royale, then the Orchestre des Champs-Élysées under the direction of Ph. Herreweghe. Formed in 1983, her duet with the fortepianist Pierre Bouyer eventually evolved into the ensemble La Compagnie du pianoforte, created in 1994.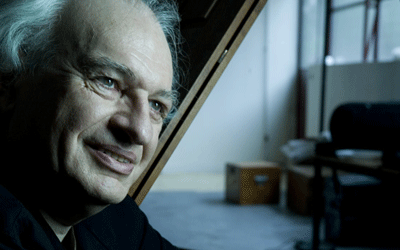 At the outcome of "classical" piano studies, Pierre Bouyer was one of the very first French keyboardists to develop a passion for the fortepiano, which he learnt to play by himself. His work was crowned by an international prize awarded in Paris, and his first recordings met unanimous critical acclaim. Numerous ensuing recitals and chamber music concerts in France and Europe strengthened his reputation.
Pierre Bouyer's recordings have been highly rated by critics: ffff by Télérama, Choc by Monde de la Musique, recommended CD by Classica, five Diapasons…
Program
Pieces by Jean-François Tapray, Jean-Frédéric Edelmann, Wolfgang Amadeus Mozart and Hyacinthe Jadin..
Nicole Tamestit, violin
Pierre Bouyer, fortepiano