Joseph Legros, Gluck's haute-contre
by a nocte temporis
direction Reinoud Van Mechelen
Monday, July 24th, 9 pm – Church of Valloire
After honouring Dumesny then Jéliote, Reinoud Van Mechelen and his ensemble devote the third and final part of their trilogy on the haute-contre voice to Joseph Legros…
Joseph Legros could be considered the last great haute-contre, since he ended his career a few years before the French Revolution, just as the term "haute-contre" was disappearing.
Legros sang Rameau at the beginning of his career, but he is best known for having created many roles in French operas composed by Christoph Willibald Gluck. He also performed a large number of works from the French pre-classical period. Legros was definitely the greatest singer of the late eighteenth century, even though he was notorious for his poor acting skills. Incidentally, he was forced to stop his career due to obesity…
a nocte temporis
"since the dawn of time…" a nocte temporis is a nod to the past, to what changes, but also to what remains unchanged.
Relying on his many years of soloist performance with conductors such as William Christie, Philippe Herreweghe, Hervé Niquet, Simon Rattle, René Jacobs and many others, Reinoud Van Mechelen created his ensemble a nocte temporis in 2016 in order to have free rein with his art and his vision of music. For him, historical documentation goes hand in hand with a lively interpretation, sustained by what sources are available, but firmly anchored in a world in need of reconnection with essentials.
a nocte temporis has already been invited to prestigious festivals and concert halls such as the Opéra de Lille, the Festival Radio France (Montpellier), the Festival Oude Muziek (Utrecht), the Festival de Saintes, the Chapelle Royale du Château de Versailles, MAfestival (Bruges), BOZAR (Brussels), Wigmore Hall (London)…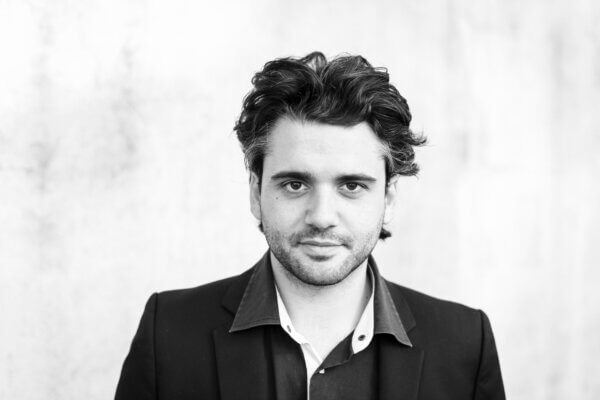 Renoud Van Mechelen
Haute-contre and artistic direction
© Senne Van der Ven
A graduate of the Brussels Royal Conservatory in 2012, Reinoud Van Mechelen was awarded the prestigious Caecilia Young Musician of the Year Prize in 2017, somehow an in-house recognition for an artist already highly visible on the international scene.
Indeed, in 2007, he made his mark at the Académie Baroque Européenne d'Ambronay, under the direction of Hervé Niquet. In 2011, he joined William Christie's Jardin des Voix and soon established himself as a regular soloist with Les Arts Florissants.
Van Mechelen is a guest of renowned baroque ensembles such as Collegium Vocale Gent, Le Concert Spirituel, Pygmalion… He has performed in such prestigious venues as the Festival d'Aix-en-Provence, the Edinburgh Festival, the Château de Versailles, the Bolchoi Theatre (Moscow), the Royal Albert Hall (London), the Paris Opera and the Brooklyn Academy of Music (NY).
Van Mechelen has a fine series or recordings to his credit. The international music press unanimously praised his first solo album Erbame dich (2016). With his ensemble a nocte temporis, he has since released six more CDs on Alpha Classics.
Programme
Pieces by Jean-Benjamin de La Borde, Pierre-Montan Berton and Jean-Claude Trial, Christoph Wilibald Gluck, François-Joseph Gossec, André-Ernest-Modeste Grétry, Joseph Legros, Niccolò Piccinni, Johann Christian Bach, and Christophe Willibald Gluck
Coproduction Centre de musique baroque de Versailles | AMUZ | a nocte temporis | Alpha Classics.
Score published by the CMBV.
This programme has been recorded for the Alpha Classics label.