Mozart and the chevalier de Saint-George
in Paris
by Les Folies françoises
Tuesday, July 25th – Musical promenade *
Mozart came to Paris for the first time, at the age of eight, while touring the capitals of Europe, dazzling the French court with his precocious genius. In December 1763, the family stayed at Versailles for the end-of-year celebrations. On this occasion, Mozart composed the sonatas K. 6, 7, 8 and 9, which he dedicated to Madame Victoire de France.
His second stay in the French capital in 1778 did not go at all as planned: Mozart found neither a suitable position nor the patrons he had hoped for. Then his mother, who was accompanying him, died. That same year, he composed brilliant variations for harpsichord on the popular tune "Ah, vous dirai-je maman…".
An equally surprising figure for the time was the Chevalier de Saint-George: born in Guadeloupe to a French nobleman and a black slave, he enthralled his contemporaries with his versatile abilities, whether artistic or sporting. A formidable fencer, he was also an excellent violinist and a talented composer, as shown by his Sonata III for violin and harpsichord.
Les Folies françoises
The baroque ensemble Les Folies françoises was founded in 2000 by three musicians with both complementary and passionate personalities: the violinist Patrick Cohën-Akenine, the harpsichordist Béatrice Martin and the cellist François Poly. What characterizes the ensemble is the permanent search for singular and authentic sound in the interpretation of European baroque music of the Age of Enlightenment.
Les Folies françoises is a multi-faceted ensemble, offering programmes in trio, ensemble or orchestra, gathering talented instrumental and vocal soloists. In 20 years and some 500 concerts, this baroque ensemble has definitely made its mark on the musical scene and impressed its specific options, through its stage and concert performances as well as its recordings.
Since its creation, transmission and sharing have been at the core of the artistic approach of the ensemble, ever eager to meet any audience.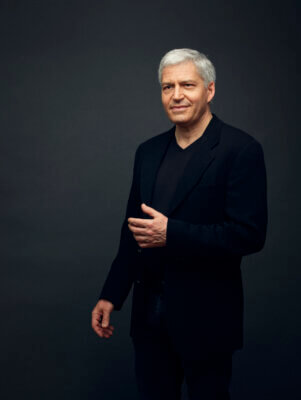 Patrick Cohën-Akenine
violin and artistic direction
© Manuel Braun
After successful studies (first prize at the Paris Conservatoire, prize from the Ministry of Culture…), Patrick Cohën-Akenine has established himself as a prominent musician on the baroque scene. For several years, he was first violin in such prestigious ensembles as Le Concert Spirituel, Les Talents Lyriques, Les Arts Florissants…
He is regularly invited to conduct orchestras such as the Orchestre des Pays de Savoie, the Rouen Opera, the Escolia Superior de Música in Barcelona, the Paris Conservatoire of Music and Dance… In 2008, with Les Folies françoises and the Centre de Musique Baroque de Versailles, Patrick Cohën-Akenine undertook the reconstruction of Les Vingt-Quatre Violons du Roi.
With a heart for transmission, Patrick Cohën-Akenine is a professor of baroque violin at the Versailles CRR and has also been teaching for 20 ans at the Paris-Saclay CRD.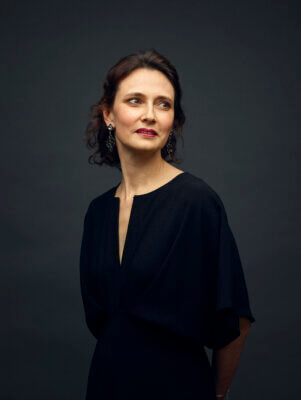 Béatrice Martin
harpsicord
© Manuel Braun
Béatrice Martin studied with great harpsichordists: Christiane Jaccottet, Kenneth Gilbert and Christophe Rousset. She has won numerous first prizes with the highest distinctions and also received valuable advice from Huguette Dreyfus, Ton Koopman and Lars Ulrik Mortensen during master-classes.
Béatrice Martin is regularly invited as a recitalist at numerous festivals and music venues: Théâtre du Châtelet, Cité de la Musique de Paris, Festival d'Ambronay, Festival d'Utrecht, London Festival of Baroque Music….
Recognized for her teaching skills, she teaches at the Paris CRR, at the Julliard School in New York, at the Haute École de Musique in Geneva.
Programme
Pieces by Mozart, Schobert, Balbastre and the chevalier de Saint-George.
Patrick Cohën-Akenine, violin and artistic direction
Béatrice Martin, harpsichord
Based at Orleans in the Centre-Val de Loire Region, Les Folies françoises are supported, as a government-regulated ensemble, by the Ministry of Culture (DRAC Centre-Val de Loire), the Centre-Val de Loire Region and the city of Orleans. As to specific projects, the ensemble regularly receives the support of Spedidam, Adami, the French Institute, the CNM and its patrons. The ensemble is a member of FEVIS and of the Profedim union.
* The musical promenade :
two concerts at the Valloire church (different programmes), the first at 11 am, the second at 5 pm.
In between, a hike to the hamlet of Poingt-Ravier, a picnic on the alp with the musicians and a Libre-cours lecture by Gaël de Kerret, with the participation of Sylvie Aerts: Paris s'éveille