The Festival's theme in 2022
Gaël de Kerret
Artistic Director of the Festival Valloire baroque
Florence baroque
As early as the Middle Ages, Dante had offered the city of Florence its intellectual and spiritual superiority.
The cathedral was inaugurated in the 15th century; Francisco Mañalich and his ensemble Comet Musicke will perform for us the motet composed for its consecration, as well as polyphonic work by Heinrich Isaac, the major composer attached to the city during the Renaissance.
When the Medici family settled in Florence, they certainly turned the city into a place of financial prosperity, never dismissing the view, though, that financial prosperity should pair with a strong cultural identity. The acquisition of great Greek and Egyptian manuscripts, translated and printed in Florence, made the city the undisputed birthplace of the European Renaissance. Following the creation of numerous research academies, as the Camerata de'Bardi, composers worked out what was to be the advent of baroque music, truly born in Florence with Guilio Caccini. Not only did he create monody at a time when polyphony prevailed, but also basso continuo which by itself provided harmony. Thus was the quintessential song of the soul freed, as it will be for us by Florence Schiffer.
Originating from the late Renaissance Florentine intermezzi, these very airs allowed opera to come into itself, as Judith Pacquier and her large ensemble Traversées Baroques will show us, or as will La Fenice, directed by Jean Tubery, in the musical feast they have prepared. How these monodies later evolved, this is what we will hear with Jean-Marc Aymes' Concerto soave, Maria-Christina Kiehr and Romain Bockler. For their part, Isabelle Druet and Ophélie Gaillard's Pulcinella will sweep us to 18th-century baroque Florence.
As concerns church music, we will not forget that Emilio de' Cavalieri, an intendant at the court of Florence, pieced together the elements of nascent oratorio, as shown in these Lamentations performed by Vincent Dumestre and his Poème Harmonique. This form of music soon spread to Rome, then to the whole of Europe.
A festival worthy of the name could not fail to pay homage to Florence.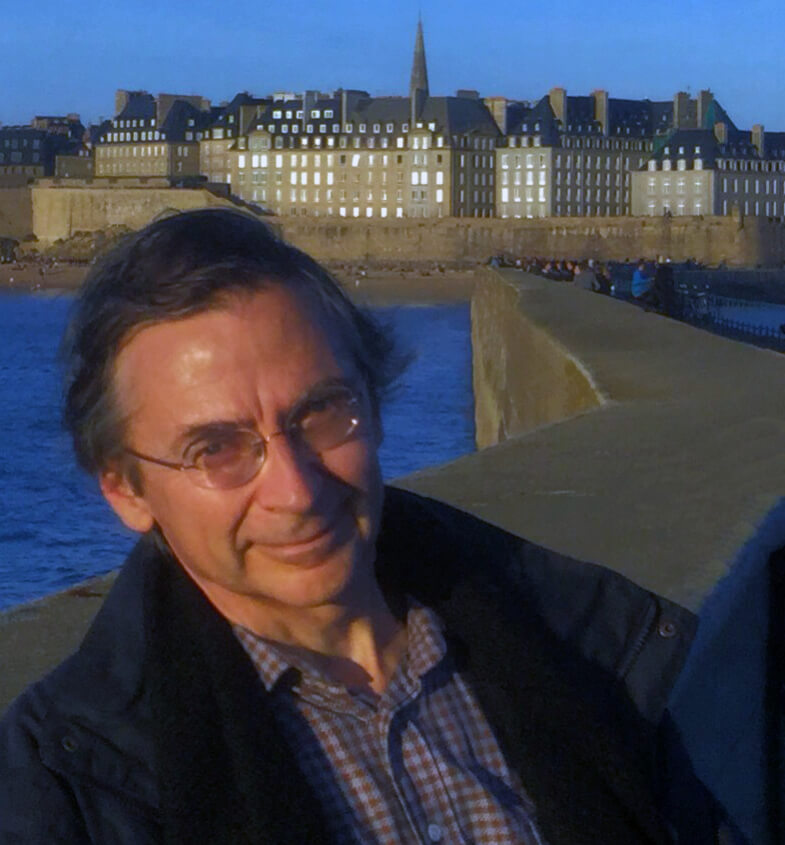 Gaël de Kerret
Gaël de Kerret roams Europe for about fifteen years, from one festival or radio station to another, all the while releasing a good twenty recordings of Early music (A Sei Voci, Clemencic Consort) as well as contemporary works (2E2M, TM+, Groupe Vocal de France, Orchestre Philarmonique de Radio-France…).
He sings at La Fenice in Venice, at the Musikverein in Vienna, at the Utrecht festival, the Montpellier festival, at Radio-France, at IRCAM, or other prestigious venues, or again within the Union européenne des Radios, with such renowned conductors as Philippe Herreweghe, Jean-Claude Pennetier or Jean-Claude Malgoire. In 1997, he directs the Children's Choir of the Paris National Opera House for a series of ten concerts and a recording. He is Director of Les Cours Européennes, a Baroque ensemble, and now also, Artistic Director of the Festival Valloire baroque, ever since its creation. A passionate pedagogue, he is Senior Professor and teaches singers on their way to professional careers at the Versailles Conservatoire à Rayonnement Régional.
Download here the libre-cours conferences given by Gaël de Kerret at the Festival since its creation.