The 2020 theme
Gaël de Kerret
Artistic Director of the Festival Valloire baroque
Le Saint Empire
If Versailles, in 2019, was a theme anyone could easily approach, something unusual will pique our ever curious mind this season: the music of Central Europe! Under the banner of the Holy Roman Empire, extraordinary music of all kinds was created in what made up Europe then, a myriad of duchies, among which Savoy, kingdoms, and principalities. The coat of arms of Maurienne is clearly inspired by that of the Holy Roman Empire: both show a displayed eagle in a yellow field.
To give honour where honour is due, the festival will open with Thomas Soltani and Domitille Gilon's Stravaganza ensemble and its homage to the House of Habsburg in Austria, a dynasty who ruled the Holy Roman Empire for five centuries. The monarchs attracted many local composers, emulated by their Italian counterparts. The latter, often astounded by the extreme virtuosity required from violinists, for example in Hungarian Gypsy dances, proceeded to create most amazing works such as will be played for us by the Capella Savaria, the great Hungarian ensemble directed by Zsolt Kalló.
The next day, La Rêveuse, with Florence Bolton and Benjamin Perrot, regular guests at Valloire now, will offer us a glimpse of what is called the stylus fantasticus, a most adequate phrase coined at the time to refer to the oddities that could be heard then, for example in Bohemia.
Then to Poland, with Stéphanie de Failly and Brice Sailly's Clematis ensemble and soprano Maïlys de Villoutreys performing for us the works of Italian composers who journeyed North to Poland to meet fellow musicians!
On Wednesday, Hélène Schmitt will enlighten us about baroque scordatura, a totally unheard-of practice anywhere! The obvious choice was then Heinrich Biber's iconic Rosary Sonatas by Luceram, an ensemble she directs, and the day after, curiosities retrieved from the library of a Moravian prince-bishop, by the Artemisia trio also directed by Hélène Schmitt!
The Jesuits had turned the Empire into some kind of holy order dominion, building colleges everywhere as well as magnificent rococo churches. They had drawn many Roman composers, eager for their splendid choral works. Prominent politicians had done the same, for their own glory. The best example of this musical trend is Zelenka with his grand oratorio, to be performed at the closing concert by the Czech Musica Florea ensemble and the Collegium Floreum choir directed by Marek Štryncl.
The artists offer libre-cours lectures to help us understand those foreign regions. Let us all attend, for more happy discoveries!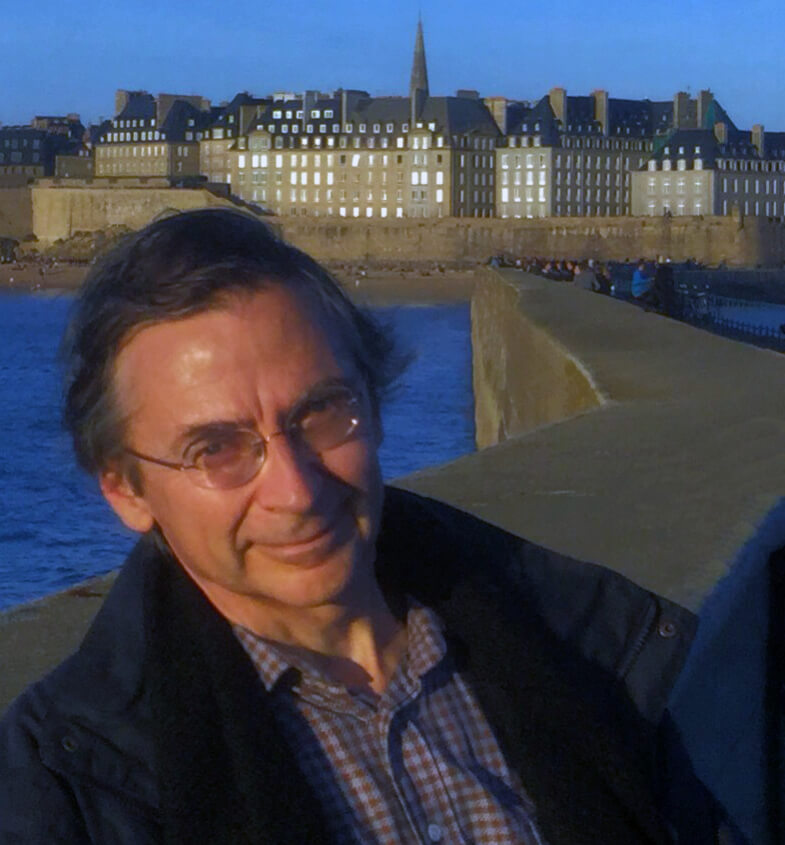 Gaël de Kerret
Gaël de Kerret roams Europe for about fifteen years, from one festival or radio station to another, all the while releasing a good twenty recordings of Early music (A Sei Voci, Clemencic Consort) as well as contemporary works (2E2M, TM+, Groupe Vocal de France, Orchestre Philarmonique de Radio-France…).
He sings at La Fenice in Venice, at the Musikverein in Vienna, at the Utrecht festival, the Montpellier festival, at Radio-France, at IRCAM, or other prestigious venues, or again within the Union européenne des Radios, with such renowned conductors as Philippe Herreweghe, Jean-Claude Pennetier or Jean-Claude Malgoire. In 1997, he directs the Children's Choir of the Paris National Opera House for a series of ten concerts and a recording. He is Director of Les Cours Européennes, a Baroque ensemble, and now also, Artistic Director of the Festival Valloire baroque, ever since its creation. A passionate pedagogue, he is Senior Professor and teaches singers on their way to professional careers at the Versailles Conservatoire à Rayonnement Régional.
Download here the libre-cours conferences given by Gaël de Kerret at the Festival since its creation.