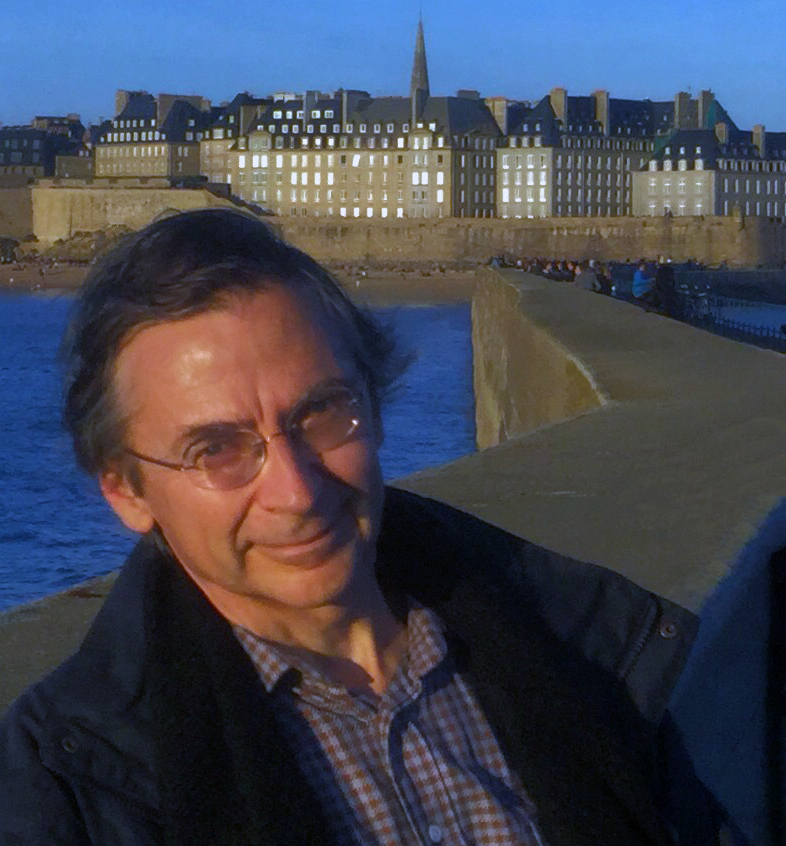 Gaël de Kerret
Gaël de Kerret roams Europe for about fifteen years, from one festival or radio station to another, all the while releasing a good twenty recordings of Early music (A Sei Voci, Clemencic Consort) as well as contemporary works (2E2M, TM+, Groupe Vocal de France, Orchestre Philarmonique de Radio-France…). He sings at La Fenice in Venice, at the Musikverein in Vienna, at the Utrecht festival, the Montpellier festival, at Radio-France, at IRCAM, or other prestigious venues, or again within the Union européenne des Radios, with such renowned conductors as Philippe Herreweghe, Jean-Claude Pennetier or Jean-Claude Malgoire. In 1997, he directs the Children's Choir of the Paris National Opera House for a series of ten concerts and a recording. He is Director of Les Cours Européennes, a Baroque ensemble, and now also, Artistic Director of the Festival Valloire baroque, ever since its creation. A passionate pedagogue, he is Senior Professor and teaches singers on their way to professional careers at the Versailles Conservatoire à Rayonnement Régional
The 2019 Season

Gaël de Kerret
Artistic Director of the Festival Valloire baroque

Versailles
The 10th edition of the Valloire festival obviously called for a luminous, festive theme that would aptly both sustain and celebrate this milestone anniversary, while paying due homage to all of the patrons supporting this musical week.

Starting from Saint-Michel-de-Maurienne, where we will listen to Alice Julien-Laferrière literally "making Art" with the birds of The Royal Aviary, as promised by the name of her ensemble Artifices, we will journey to Valloire and, together with our artist friends, launch the theme of the 2019 festival: Versailles. More precisely, from the stately Versailles of Louis XIV, through the carefree period of the Regence to the "French gentleness" that marked the early years of the reign of Louis XV. The music that sounded everywhere in the palace served a distinct function: to mirror the harmony of the Cosmos which the Sun King embodied, wherefrom the large number of musicians required for those Te Deum, actually hymns of praise to the King, here performed by the Ensemble Stradivaria and Daniel Cuiller.

This musical week will also unfold as any ordinary day in the palace: we will first listen to the music played in the intimacy of the royal chambers, thanks to the musicians of the Dunford family. For example, we will hear compositions by Robert de Visée, whose works young Louis XIV played in his bedchamber. We will then stroll through the state rooms and gardens, drawn further by the astounding firework display of arias and cantatas ignited by Jay Bernfeld's Fuoco E Cenere. Such pieces were meant to echo the many statues dotting the lanes and gardens, or the paintings and decors of the state rooms. The contemporary admirers of such splendours will not fail to view the film The King dances. Dancing, a paramount art form for Louis XIV, undeniably played a major part in the evolution of a number of music formats, as I will have the privilege and pleasure to explain, in my libre-cours lecture.

Let us proceed with our day at Versailles: as a late afternoon recreation, Ophélie Gaillard and her instrumental ensemble Pulcinella will let us partake in the "French gentleness" and "good taste" of the Regence, with, among others, Jean-Philippe Rameau, the prominent composer of the period. Early in the evening, following the courtiers, we will attend the Symphonies pour les soupers du Roy with Le Poème Harmonique and Vincent Dumestre. Finally, as was meets then, we will rush to the opera for variations on Cupid and Bacchus by Louis-Noël Bestion de Camboulas and his ensemble Les Surprises!

This anniversary will certainly not want for prestigious musicians! As of now, we wish to extend our thanks to our festivalgoers for their royal enthusiasm.

Thursday August 1st: Libre-cours lecture by Gaël de Kerret, "The Arts at Versailles"