Il canto nobile
by Concerto Soave,
M-C Kiehr and R. Bockler
direction Jean-Marc Aymes
Wednesday July 27th, 9 pm – Church of Valloire
Among the musical figures of the Florentine "Seicento", two personalities ideally represent the adventure of the "new music". Giulio Caccini is well-known, both as the singer and composer whose Nuova Musica collection, published in 1601, gave its name to the musical movement that eventually brought opera into being; but less is known of his contemporary, Jacopo Peri, and his own daughter, Francesca Caccini.
Peri, a composer, is also an excellent singer who distinguished himself in one of the famous intermezzi from La Pellegrina which he sang in Florence in 1589. In 1600, again in Florence, Euridice is given, the first opera ever, composed by Peri and Caccini for the wedding of Marie de' Medici to Henry IV. Peri appears in it as singer, as well as the very young Francesca, then on the eve of a glorious career in the service of the Grand Duke of Florence, then of Catherine de Lorraine.
Peri and Francesca will each publish a collection of vocal music, offering together the quintessence of the Florentine "noble style", a quality of singing of incredible harmonic audacity, freed from polyphonic constraints. While there's nothing in it to bridle the fiery expression of the text, this music requires the singers to be particularly flexible to avoid the traps of extremely refined ornamentation.
With this programme, we are thus totally immersed in early-Seicento Florence, at a time when music was soon to undergo one of its greatest upheavals.
Concerto Soave
"Concerto Soave", now an essential reference in the awakening of a baroque landscape, all at once tense, virtuoso and intimate". Roger Tellart, Classica.
Leading specialists of the "Seicento", Concerto Soave were already present at Valloire in 2018 with a Monteverdi programme; they naturally return for the 2022 edition dedicated to the birth of baroque in Florence.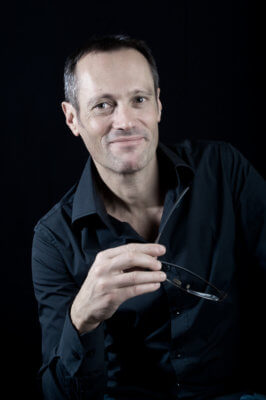 Jean-Marc Aymes
Altogether a talented instrumentalist, pedagogue, multidisciplinary musical and artistic director, Jean-Marc Aymes has been a major player in French musical life for thirty years. A trained harpsichordist, he is the artistic director of Concerto Soave and of the Mars en Baroque festival in Marseille. He has also been the professor of harpsichord at the Lyon CNSMD since 2009.
© Eric Bourillon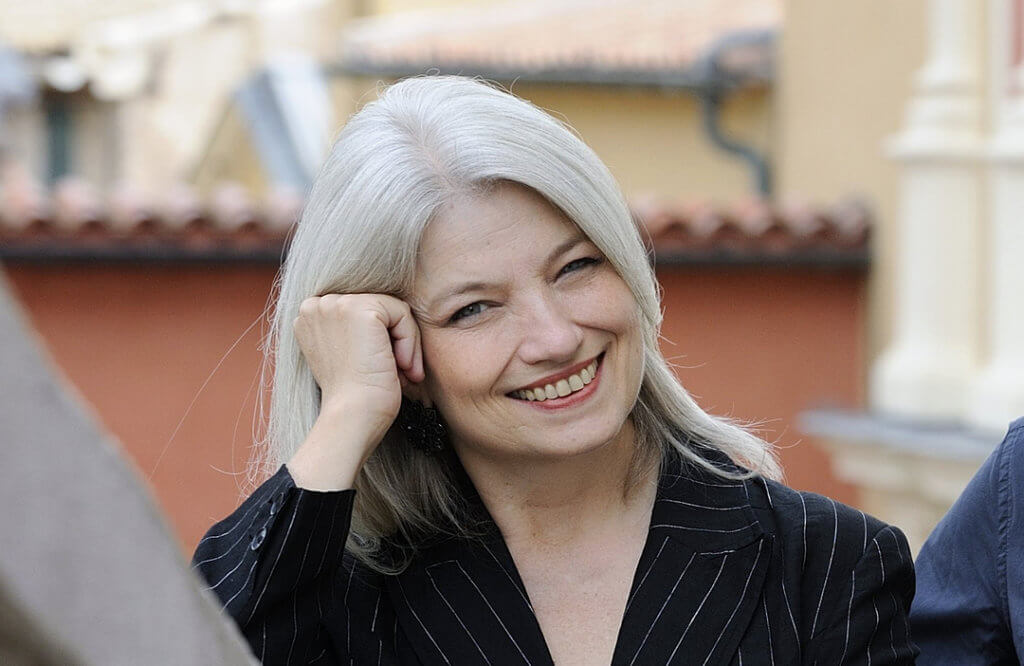 María Cristina Kiehr
Soprano
© Marie-Ève Brouet
María Cristina Kiehr rapidly imposed herself as one of the greatest sopranos of baroque singing. Trained at the Schola Cantorum in Basel under René Jacobs, she is very soon invited by the most prominent conductors (Philippe Herreweghe, Jordi Savall, Gustav Leonhardt, Nikolaus Harnoncourt…) and the most prestigious ensembles (Hesperion XXI, Concerto Köln, Seminario Musicale…). But her dual passion for 17th-century Italian polyphony and monody fully blossoms with Concerto Soave, which she co-founded.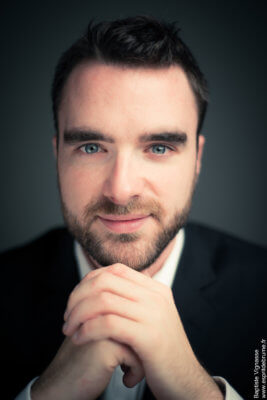 Romain Bockler
Baritone
A connoisseur of Renaissance music, the young baritone gives an idea of the effect Jacopo Peri may have produced when performing. His presence alongside María Cristina Kiehr allows us to enjoy some of the most splendid duets representative of the Florentine "noble style".
© Baptiste Vignasse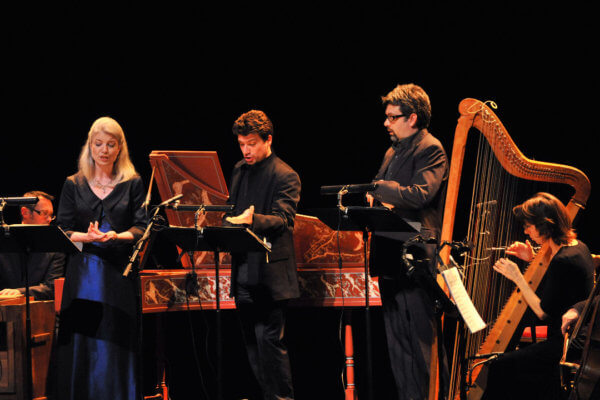 © Marie-Ève Brouet
Programme
Pieces by Jacopo Peri and Francesca Caccini.
Concerto Soave
María Cristina Kiehr, soprano
Romain Bockler, baritone
Ulrik-Gaston Larsen, lute / theorbo
Jean-Marc Aymes, harpsicord, organ and direction