A Fleming in Florence
by Comet Musicke,
direction Francisco Mañalich
Thursday, July 28th, 9 pm – Church of Valloire
Born around 1450, probably on the border between Flanders and Brabant, Heinrich Isaac achieved considerable fame as a composer during the Renaissance, only second to Josquin des Près. Later viewed as the precursor of Johann Sebastian Bach, the composer had a remarkable influence on the German musical tradition, thanks to his special relationship with the Hapsburg dynasty. However, Isaac spent most of his life in Florence, in the service of the Medici family.
Various styles converge and coexist in Isaac's music: the German tradition of the cantus firmus melody combines with the Italian frottola, the French rondeau, the Dutch song, the Franco-Flemish motets and even Turkish music. Like a colourful and contrasted kaleidoscope, this concert will bring us closer to a now somewhat forgotten musician, despite his immense renown during the Renaissance.
Comet Musicke
Comets keep coming and going in the course of time, linking past and present, just as Comet Musicke brings together today's audiences with musical practices of yesterday.
Drawing on iconography and the study of ancient treatises, the ensemble endeavours to choose the instrumentation best appropriate for the repertoire, whether it be Renaissance polyphony or Baroque arias from Flanders, Italy or Spain. The singers adopt a restored pronunciation, close to declamation; the violinists play standing to best accompany the voices and to be as close as possible to the audience.
Winner of the Young Talents cycle of the Sinfonia en Périgord festival, Comet Musicke has performed in numerous festivals such as Radio-France Montpellier-Occitanie, Estivales de Normandie, Abbaye de Saint Ulrich, Festival Baroque de Pontoise…
Quinze, the first double CD of the ensemble, was released in early 2020. Dedicated to Gilles Binchois and Johannes Ockeghem, it has received many awards in France and Spain. Diego Ortiz, Caleidoscopio was released in 2021, an album which, notably, unveils a number of unpublished motets by this great composer of the Renaissance.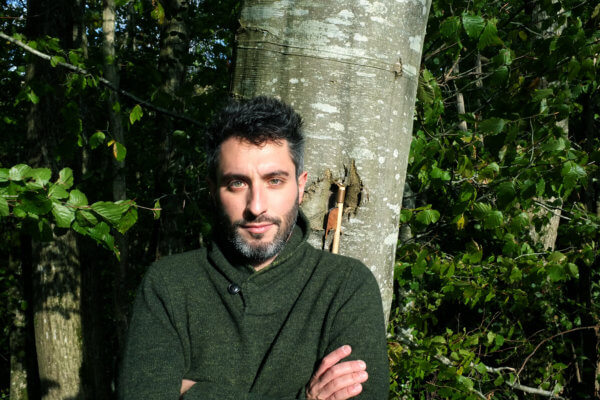 Francisco Mañalich
Tenor and vielle
Chilian tenor Francisco Mañalich studied musicology at the University of Santiago and trained in singing with R. del Pozo, which, in 2009, won him an Interpretation Prize for opera singing wih distinction. He also studied viola da gamba with J. M. Quintana and N. Ben David prior to undertaking a Master's degree at the Paris Conservatoire National Supérieur de Musique et de Danse with C. Coin.
He works as singer and gamba player with many prestigious ensembles, among which La Révérence (C. Coin), La Fenice (J. Tubéry), Le Parlement de Musique (M. Gester), Correspondances (S. Daucé), Clément Janequin (D. Visse)…